BLS / CPR Level Health Care Provider
---
Public Registration

-Scroll down to select your training course;
-Select date to proceed with registration and payment;
-A confirmation email will follow.
-Alternatively, you're welcome to phone us at 902-444-9362.
Corporate Bookings

-We are happy to offer our CPR and BLS training courses in the convenience of your workplace for groups of 8+.
-Please contact us for details.
---
Our full-length BLS training courses are intended for Health Care Providers who have not previously certified, or for those whose certifications have expired. Certification is valid for 3 years from course date. We offer classes in Halifax, Dartmouth and Burnside, Nova Scotia. Please check each course listing for locations, dates, times, prerequisites and prices.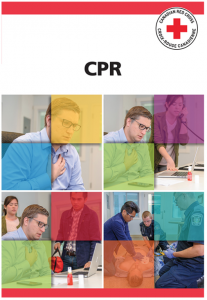 BLS / CPR Level HCP + AED
(Health Care Provider)
This course provides the skills needed to recognize and respond to cardiovascular emergencies and choking for adults, children, and babies. Furthermore, all programs include using an automated external defibrillator (AED). In addition, this course includes additional skills for Health Care Providers, such as the use of a bag valve mask (BVM), jaw thrust and pulse checking.