As a certified Canadian Red Cross Training Partner in Nova Scotia, our goal is to empower the public to act in the face of a life threatening medical emergency.
We aim to increase survival rates through the use of resuscitation science and scenario-based education.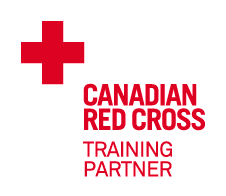 CPR & FIRST AID CERTIFICATION CLASSES IN HALIFAX
The top provider of CPR and first aid certification classes in Nova Scotia, LifeShield was founded by Kyle Mohler in September, 2007. Our instructional team is comprised of active-duty firefighters and paramedics in the vicinity of Halifax - Dartmouth, Nova Scotia. Our CPR and First Aid instructors facilitate an outcome-based program, the goal of which is to improve survival for ill and injured Canadians. Our team de-emphasizes typical class book work and lecture in favor of action and doing. Our guiding philosophy is to alleviate fears and empower people to act, while dispensing with checklists and procedures. - History dictates that the checklist is of little use when a loved one stops breathing.
OUR TEAM
We are proud to introduce the members of our training team.
Kyle 
Owner
Kyle has been involved with the Canadian Red Cross since 2005. He enjoys the many challenges of an instructor-trainer at both basic and advanced levels. He has had the privilege of sitting on various national-level committees for both resuscitation-science and adult education. Professionally, Kyle is full-time firefighter in Halifax, Nova Scotia. He is also an active paramedic and can be found working in the Nova Scotia ground ambulance system. The following represent some of Kyle's accomplishments:
-Canadian Red Cross Advanced Emergency Care Instructor-Trainer (AECIT)
-Standing Member: Core Programs - Canadian Red Cross National First Aid Technical Advisory Group
-EHS Nova Scotia Paramedic
-IFSAC Fire Service Instructor
-IFSAC Firefighter Level II
-IFSAC Hazardous Materials Technician
Andrew 
Instructor-Trainer
Andrew has been involved with the Canadian Red Cross since 2009. He serves as an instructor and instructor-trainer at both basic and advanced levels. Professionally, Andrew is full-time firefighter in Halifax, NS. Andrew has also been involved with the Westphal Cole Harbour Fire Fighters Association for over a decade. He's served in a variety of capacities, including committee chairman, and association Vice-President. Andrew lives in the Halifax area with his growing family. Outside of work, Andrew is the Head Coach of his daughter's Atom "A" hockey team. The following represents some of Andrew's accomplishments:
-Canadian Red Cross Advanced Emergency Care Instructor-Trainer (AECIT)
-Canadian Red Cross Emergency Medical Responder (EMR)
-IFSAC Firefighter Level II
-IFSAC Hazardous Materials Technician
-PADI Open Water Diver
Angus 
Instructor
Angus is a relatively new addition, having completed his Canadian Red Cross instructor program in 2015. He serves as an instructor at both basic and advanced levels. Professionally, Angus is full-time firefighter in Halifax, NS. Among other duties, Angus is responsible for delivering advanced first aid and resuscitation training to his fire service colleagues. The following represents some of Angus's accomplishments:
-Canadian Red Cross Advanced Emergency Care Instructor (AECI)
-Canadian Red Cross Emergency Medical Responder (EMR)
-IFSAC Firefighter Level II
-IFSAC Hazardous Materials Technician
Larry 
Instructor
Larry has been involved with the Canadian Red Cross as an instructor since 2013, joining the Lifeshield team in 2016. Larry teaches Emergency and Standard First Aid as well as Advanced / Wilderness Remote First Aid. He has volunteered with Halifax Search And Rescue (HSAR) since 2008 and has held a Wilderness Remote First Responder certification since 2009. Most recently he has worked in the ecotourism industry as a sea kayaking guide / instructor, hiking tour guide and outdoor educator. The following represents some of Larry's accomplishments
-Canadian Red Cross First Aid & CPR Instructor
-Advanced Wilderness Remote First Aid Instructor
-Wilderness Remote First Responder
-Cold Water Rescue Instructor